I know this studio redo is taking forever! I have so many projects and I keep doing a little on this one and a little on that one... and nothing is getting done! So I decided to just get one completed : )
This is what I started with.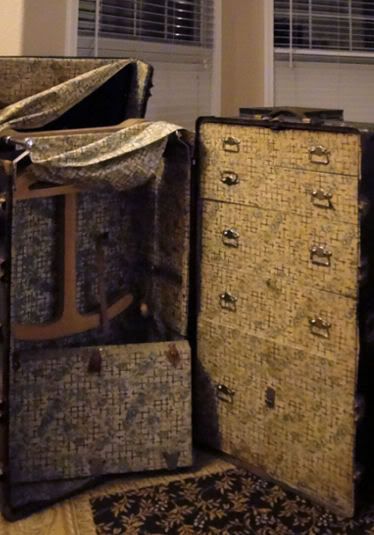 First I darkened the interior metal with jewelry blackening, then painted the inside with a dark cream paint. My thought was to paint sign graphics from an antique sewing store sign on it but then I found this fabric and I was in love. Hubby built a shelf that sat on the metal brackets you can see in the picture to hold my sewing machine. It has a drop down cover so I can pull the machine out to sew. We added some large casters so that it would be the right height to sit at and also so that it would open and close easily.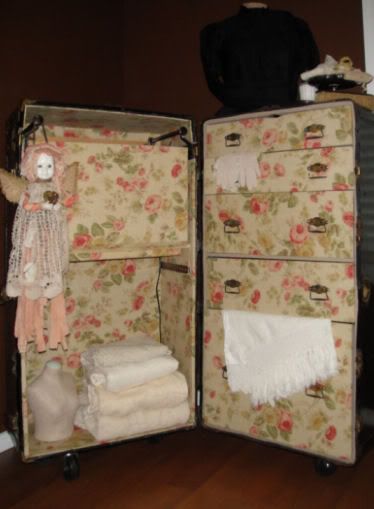 This is with the drop down desk closed

... and this is with it open

Oh yes... and the free printable... what else could I post :))


Make sure to click on the thumb to go to the free printable!
Enjoy!
Inka